advantage of studying at our school
Friendly effective learning methods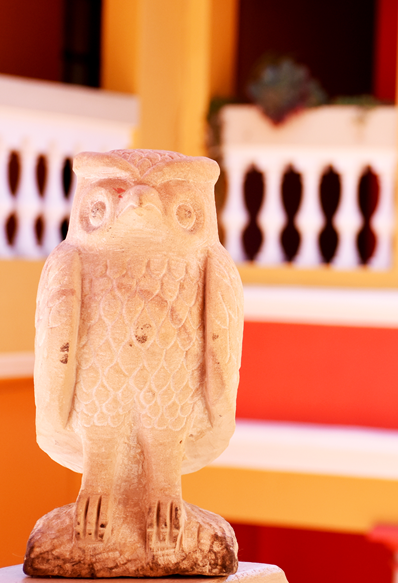 About Our School
Friendly effective learning methods
Sucre Spanish School is located just at 3 minutes' walk from the city central square "Plaza 25 de Mayo" in the historical city center of Sucre, one of South America's most interesting and fascinating cities. The school is specialized in private Spanish language instruction with a 1-on-1 student/teacher ratio that can be arranged on individual hours per day whether in private or group lessons, which it could be from 1 to 4 people in the classroom as maximum (6 days a week).
In order to provide you a perfect learning atmosphere, we offer useful services free of charge:
• Spanish Placement test
• Fast Internet Wifi Zone with broadband connection
• Assistance in Accomodation and travel arrangements
• Free map and information about the city.
• 24-hour emergency phone line: 00591-4-73981878
• Bar with for water, tea and coffee
• Library (books in various languages)

read more
feel very comfortable and enjoy learning
moments of relaxation for a better learning
our Teachers
OUR TEAM
WE HAVE A SELECTED TEAM OF SPEACIALIZED AND EXPERIENCED TEACHERS
Testimonials
from our students
I studied at Sucre Spanish School for 6 weeks. I came to Sucre because I had heard that is is a beautiful old city that also has many interesting sights and is a great place to relax. I was not disappointed
Alexander Lee (Germany)

I had Classes in this school and it was such a great experience to start learning Spanish, great school and unique way to teach.
George Reymer (Australia)

When I came to this school my expectations were low but I did two week of classes and learnt so much and basically I could speak the language and have an easier communication with the locals.
Hayley Cohen ( USA)

When I arrived in Bolivia the only thing I could say was "Me llamo Hanna" but after two intensive weeks of lessons and I am so much better and can understand and talk a lot which also will help me in the rest of my trip, thanks to my amazing teacher Juan, it has been great.
Hanna Lonnroos (Finland)